Benefits and Resources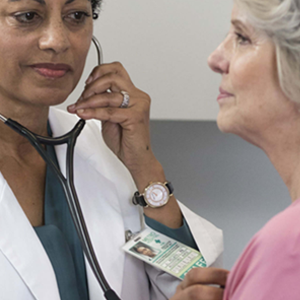 Your Annual Wellness visit is covered at 100% once every 12 months. When you are due or overdue for screenings, we can get you back on track.
SIGN UP FOR HEALTH REMINDERS
Talk to your doctor to make sure you get the preventive care you need.
READ MORE
---
Virtual visits, for non-emergency conditions, with a medical doctor are available 24 hours a day, 7 days a week. Behavioral health specialists are by appointment only.
LEARN MORE
Go365 is a wellness program where you can earn rewards for completing eligible healthy activities like getting your annual wellness exam.
LEARN MORE